Get to know Team Bourassa
As cheesy as it sounds, we don't want to just be your dental team.
We don't want you to come in, sit in the chair and then leave.
Because – like we've already said – to us, you're not just a set of teeth.
Around the office, we're always chatting, laughing and joking around, and we want you to be a part of that too.
Why?
Because taking care of your teeth is important, but that doesn't mean that seeing your dentist needs to feel like a trip to the Principal's Office; we want it to be a fun, enjoyable experience too.
Don't believe us?
Just stop by our office and you'll see what we mean.
---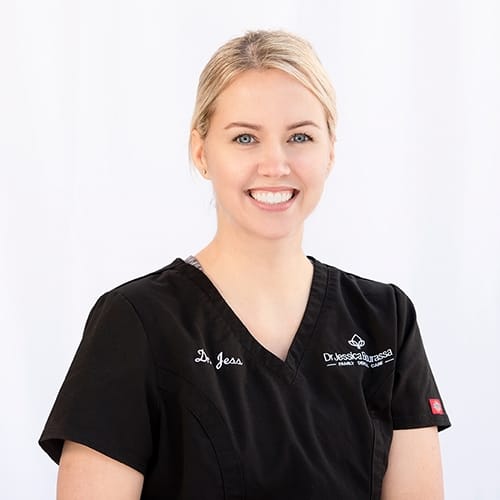 Jess
Dr. Jess is one of the kindest and friendliest people you will ever meet! She graduated from the University of Toronto in 2013 and opened her own practice in 2017. Jess is originally from Corunna where she lived with her parents and twin sister, Vanessa, who happens to have her own dental practice right across the hall in the same building! Jess loves to spend her free time with her husband Matt and two young children Sophia and Logan.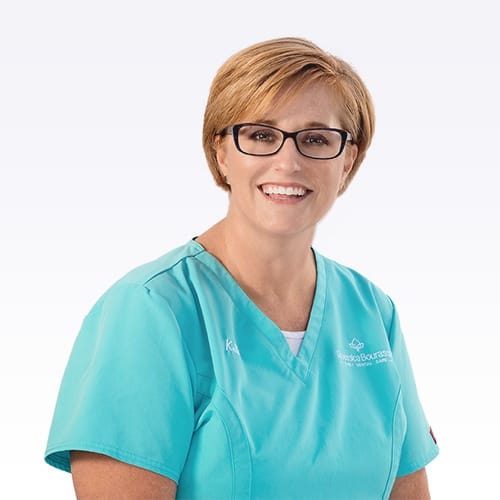 Kelli
Kelli is one of our Dental Hygienists. She studied Family Studies at the University of Windsor before returning to school at St. Clair College to pursue her true passion in dental hygiene. Kelli loves to cook, read and go for walks. She loves to spend time with her husband and two daughters.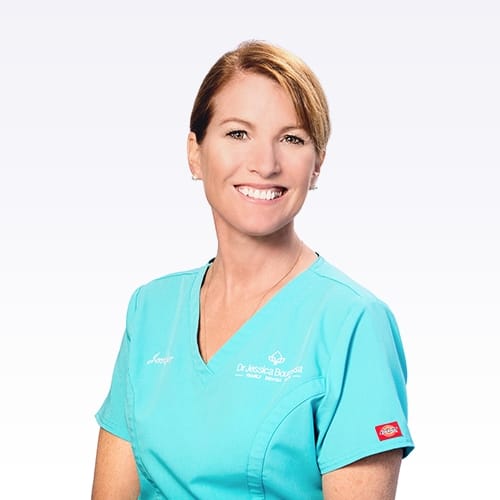 Jen
Jen has enjoyed being a dental hygienist for 31 years. Jen was born in Sarnia but has lived and worked in Vancouver, Toronto and overseas. She loves photography, traveling, and spending time on her boat. Jen and her husband have a daughter, Sophia and a dog, Chloe.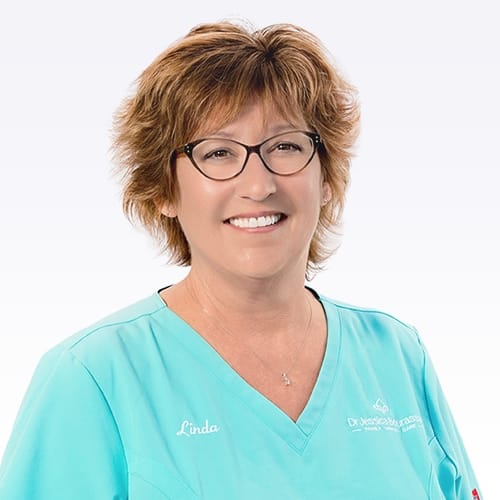 Linda
Linda has many years of experience as a dental assistant. Linda resides in Watford and loves to travel with her family to watch her grandkids play baseball. She also loves to spend time at her family's trailer on the weekends. Linda officially retired in August 2021 but you may see her filling in around the office from time to time.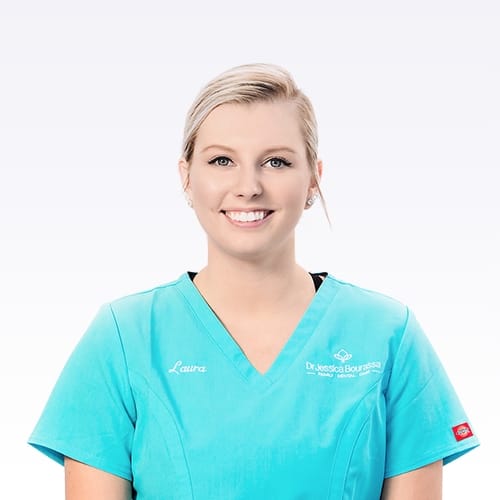 Laura
Laura is one of our dental assistants who graduated from the Dental Assisting program at Georgian College in Barrie. Laura loves to stay active and spend time with friends. She loves to go to concerts, go to great restaurants and shop. Laura has a true passion for fashion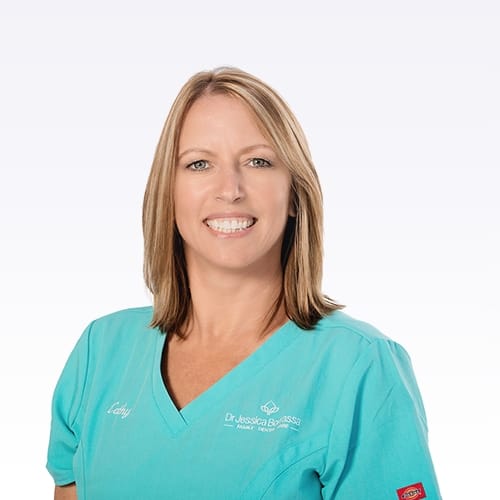 Cathy
Cathy is the enthusiastic face of the front desk. Cathy has lived in Corunna her whole life and loves living near the water. In her free time, she loves to travel, play baseball and take rides on her Sea-doo with her husband Mike. She also loves to spend time with her family and friends, especially her granddaughter, Reese.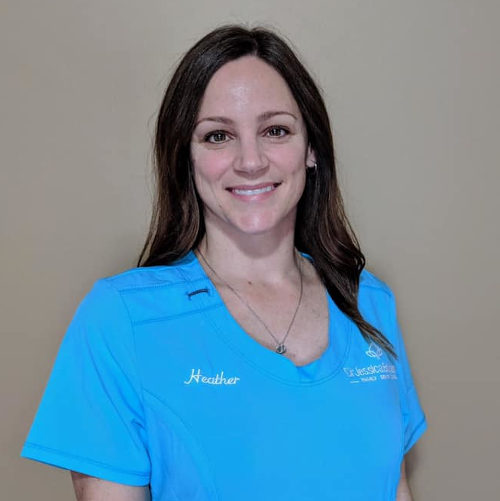 Heather
Heather is one of the smiling faces you will see at the front desk. Heather graduated from the Business program at Lambton College. She is originally from Sarnia and loves to spend time camping with her family at different campgrounds around Southwestern Ontario. She also loves to play volleyball, watch her kids play hockey, read and go for walks.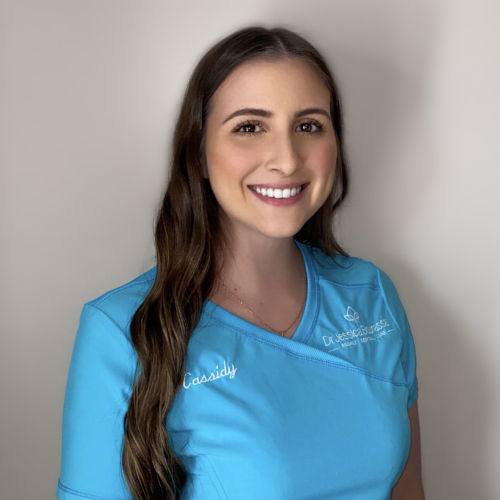 Cassidy
Cassidy is one of our dental assistants and our newest team member. Cassidy graduated from the Dental Assisting program from Fanshawe College. She is originally from Chatham but relocated here to be part of our team. In her spare time, Cassidy likes to crochet comfy blankets. She is also an animal lover, she has 2 dogs, a turtle, a bird and a fish! She loves animals so much, she used to work at Petsmart!
Looking for a new dentist?
We're currently accepting new patients, so if you're looking for a dentist that puts the smile back on your face, why not give us a call?
Book an Appointment
929 Michigan Ave.
Lower Level
Sarnia, Ontario N7S 2A9
Opening Hours
Mon-Thu:
8-5
Fri:
8-12:30
We are Wheel Chair Accessible